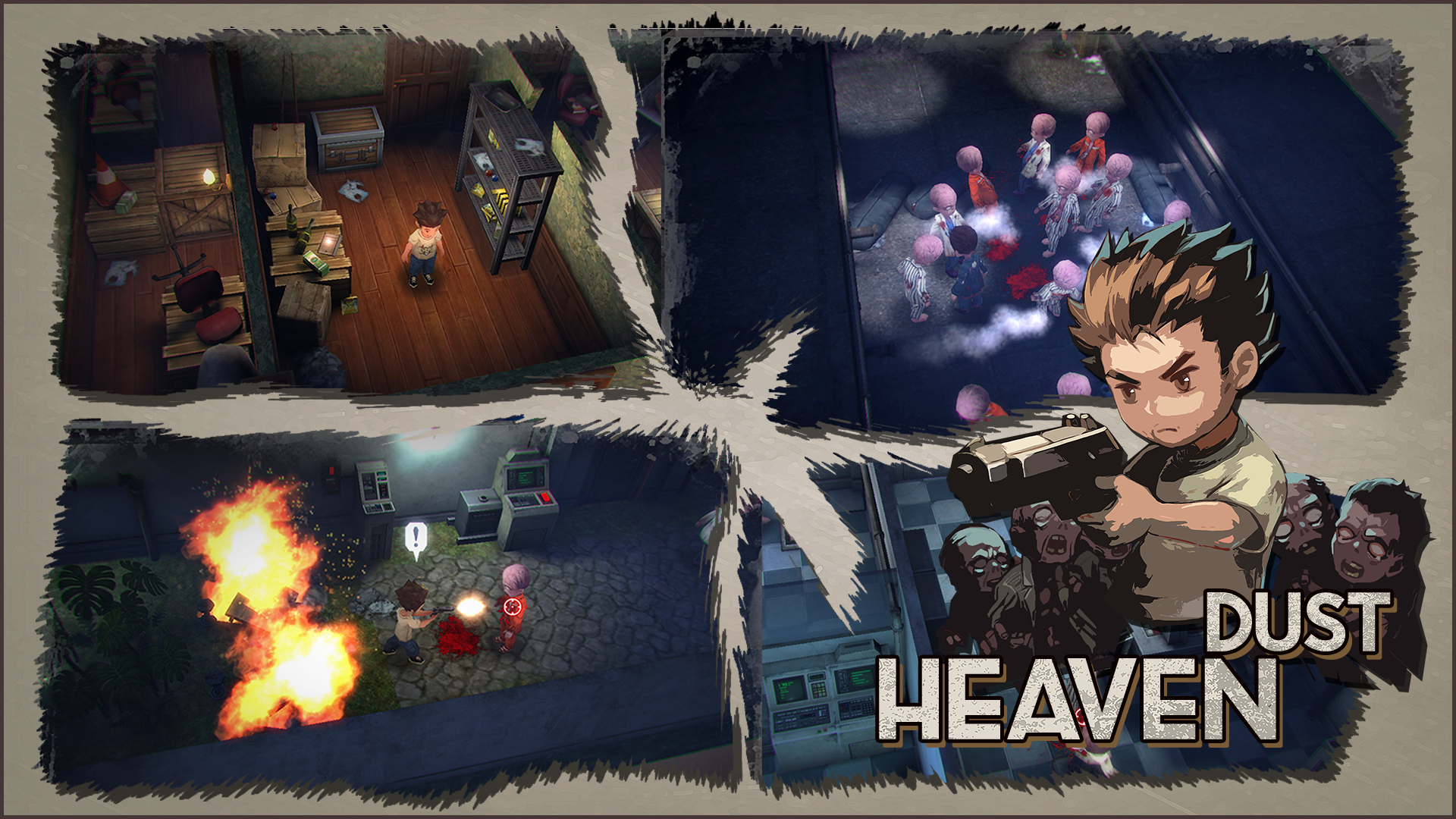 Heaven Dust
A downloadable game for Windows and macOS
When you awake, you find yourself in a mansion, where was the secret research center, is now a maze full of horrible zombies and deadly traps. You'll have to escape by overcoming your fears, collecting items, solving innovative puzzles and revealing the cruel truth.

Background story
In 1970, a scientific investigation team found a new virus in the blood samples from a primitive tribe called "Torkue" in New Guinea.
Some scientists think it will help to reveal the secret of immortality and they called it "Heaven Dust".
It turns out that it's not really a gift from Heaven, it opens the gate to hell instead.
After the research center in New Guinea was destroyed in an accident related to the mutant virus, they brought "Heaven Dust" to the USA, then the researches were carried out entirely by their subsidiary company StarDust.
A disaster is just unfolding...
Features
Thrilling and immersive exploration-horror experience!
Challenging story-integrated puzzles!
A hopeless story with different endings. Maybe there is a good one.
We try to keep the best things together you will expect to find in a small package.
A love letter to classic 90s survival horror games like Resident Evil series and all gamers who really love video games.
Download
Click download now to get access to the following files:
HeavenDust_Demo_mac_0927.zip
89 MB
HeavenDust_Demo_win_0927.zip
87 MB
Comments
Log in with itch.io to leave a comment.
I'm generally skeptical about any game trying to emulate Resident Evil but I actually enjoyed this. The translation isn't perfect and is probably the only thing that took away from the experience for me.
Cheers! We are all not native English speakers but we will try our best to polish its English translation.
Really cool. I thought it was awesome.
Fun demo, looking forward to the full release. And to find out more about what happened in this mansion. :)

This was great! I'm a huge fan of classic survival horror (like Resident Evil, Alone in the Dark, Silent Hill), so this was really fun to play. I'm always on the lookout for new games in the genre, and this one definitely scratches that itch. Props to the devs for making such a nice new entry in the genre!
very good game! i don't play alot of point and click games this had me going! still trying to beat the demo lol
VERY AWESOME GAME!! CAN'T WAIT FOR THE FULL RELEASE.
Thanks for your kind words. We are still working hard on it. :D